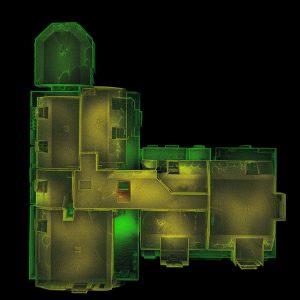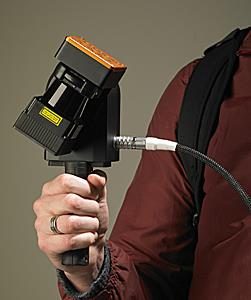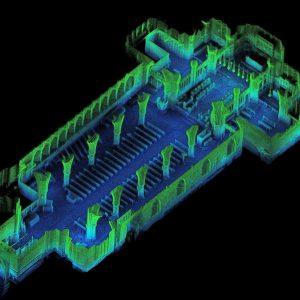 Digital Building Services, announces the implementation of MIRS, (Mobile Indoor Rapid Scanning) to its arsenal of services.
With MIRS technologoy, DBS can provide data collection and modeling for customers who need large areas scanned quickly, with the ability to generate deliverables within days of the scanning. Traditional static scanning which is still the industry standard can collect on average 10-15,000 square feet of office, hotel, or apartment type facilities space in a day. With our MIRS service we can now collect 5 – 10 times that amount in a day resulting in a substantial cost and time savings to our clients. This service is dedicated to those clients who are in need of primarily architectural floor plans and general building surveys. In full disclosure, it is fair to note that extremely complex MEP areas such as mechanical spaces will still be collected through traditional means.
MIRS is also extremely beneficial in collecting data above the ceiling grid quickly and without removing and replacing all of the ceiling tiles. In the past, collecting the MEP and structural building components above the acoustical tiles has been a slow and tedious process, not to mention expensive for our clients. Now, we can gather this data and generate any 2D or or 3D building data.
This versatility renders our system suitable for a large variety of applications that would otherwise prove difficult or time consuming using traditional survey techniques:
Scan-to-BIM and measured building surveys

Underground mine and cave mapping

Forestry scanning and biomass calculations

Marine vessel surveys and modelling

Stockpile volume surveys

Crime scene reconstructions